News
Wife makes a scene after catching husband with side chic at spa (Video)
Wife makes a scene after catching husband with side chic at spa (Video)
Drama transpires as a wife walks in on her husband and his side chic at a spa while enjoying a good time together.
A video making rounds on social media captured the moment a woman caught her husband red-handed with another woman spending quality time together.
The woman who seemed to have been hinted about her husband's whereabouts dashed into the spa to confront the receptionists.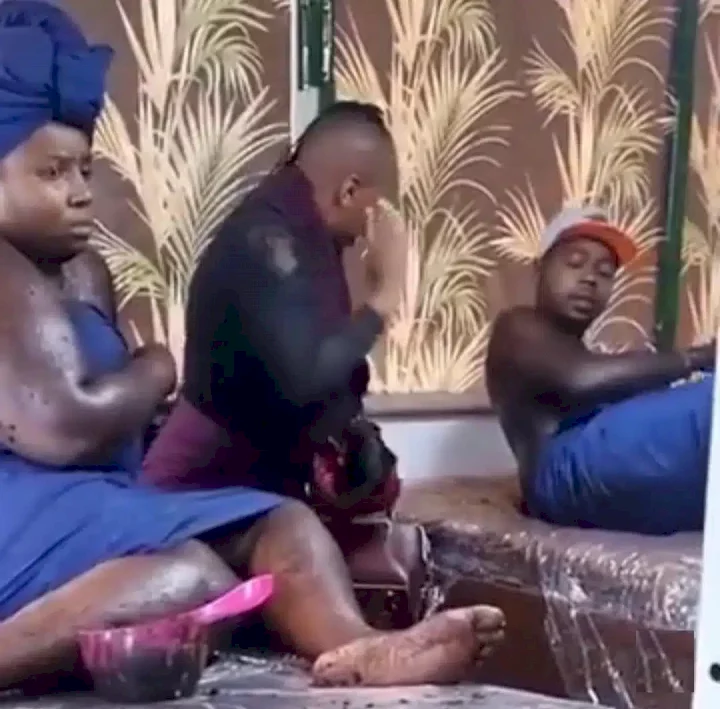 The aggrieved wife broke into the room where her husband and side chic were situated after being refused private information by the receptionist.
The woman pulled her wig and cursed out her husband as she made a scene at the spa.
Watch the video below …