Upcoming Artists Should Stop Stressing Us With Weird Names
Upcoming Artists Should Stop Stressing Us With Weird Names
A Twitter user, Rawdeeya of Lagos took to the app to beg Up and coming artists to pick a name fans can actually pronounce and remember.
The Twitterer who is obviously tired of the weird these artistes are using, advised them to follow in the footsteps of Davido, Kizz Daniel and Wizkid who used a name fans could remember.
She added that they can add their weird names when they blow but for now, they should avoid people cutting their tongues in an attempt to pronounce their stage names.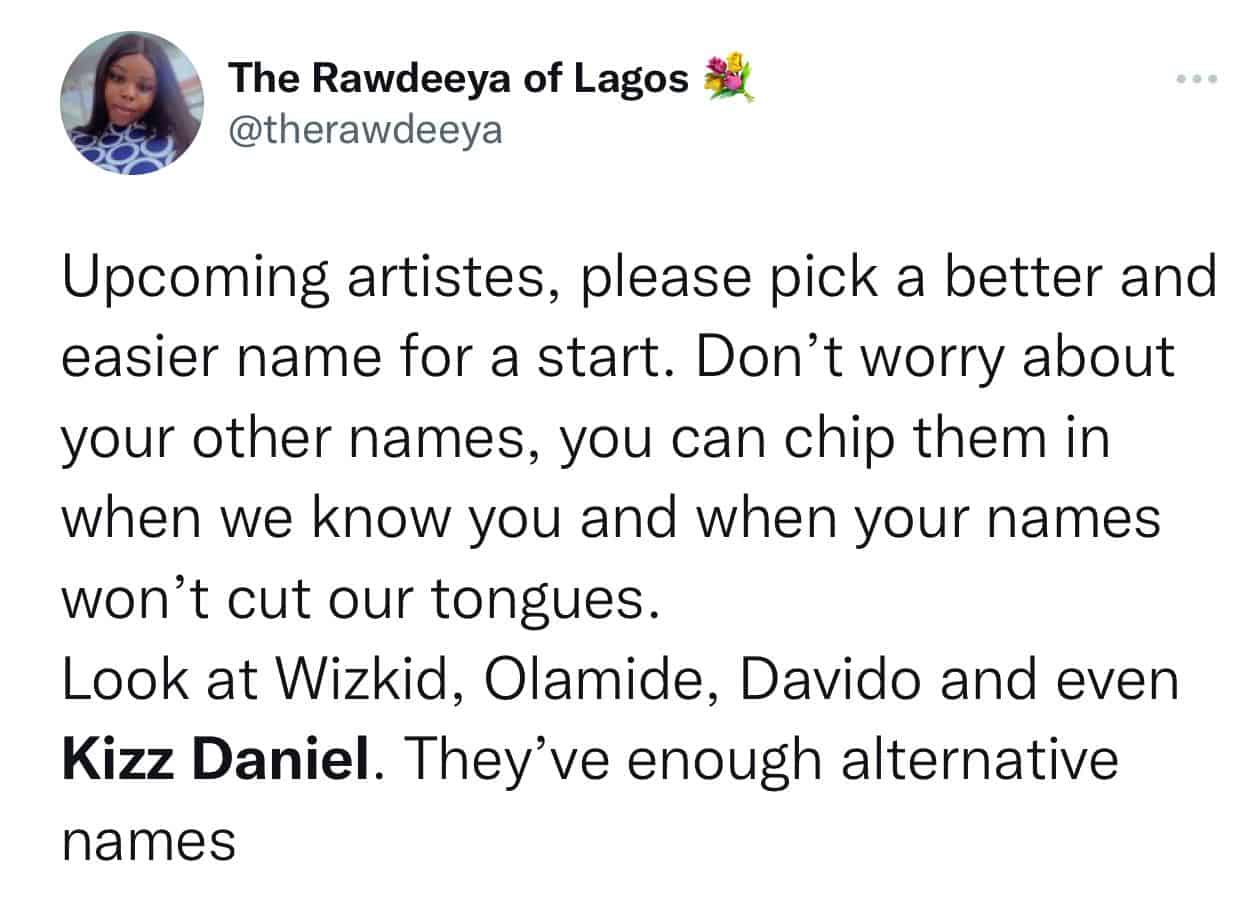 An Architect on Twitter replied with;